Looking for Boiler Repair/Service in Cumbernauld?
Boiler Repair in Cumbernauld, North Lanarkshire
Member Since 2021
100% positive (76 Reviews)
Memeber Since 2022
9.88(63 Reviews)
Very helpful, friendly and a great knowledge. Could not rate them enough. Received an email to confirm my appointment as I booked in advance, then a txt the night before for the appointment reminder then time of arrival on the day. Hard to find tradesman that are this organised and reliable. Will definitely use again.
GasGeeks have done very good work in our house from adding towel rail radiator to removing other radiators, fixing leaking radiators, exchanging old kitchen Tap... not only did Declan and Lewis know what they were doing, they were super friendly and keeping communication up at all times. Would call on their services again any time. Thanks guys!
George Brannan
22 June 2023
This was our second time using Gas Geeks for heating and plumbing issues as was the case with our previous experience they were exemplary in all aspects of the multiple issues that we encountered. From my initial contact to our confirmed appointment and completion of the tasks , everyone we had contact with were so professional as was the engineer who came to our home, his standard of work was outstanding and in the future Gas Geeks will be our first choice re any requirements of this kind Thank you one and all
Sandra Smith
19 June 2023
Delighted with the service from Declan. Have used him twice now. Quick, efficient work with good communication throughout. Would highly recommend him.
Gareth Morgan
16 June 2023
Have used this company twice, for a boiler fault and for an outside tap. All communication was really easy and professional. Updates about arrival times, documentation of work carried out easy to read and precise. Faulty boiler sorted in no time, at a very reasonable price. Outside tap fitted with clean, neat and tidy pipework. Really friendly, easy to talk to guys. Would highly recommend to anyone!
Stevie Scott
15 June 2023
Today Declan & Lewis(?) from Gas Geeks fitted new radiators and did some other plumbing work in our home. All done to a very high standard. Very neat and tidy with no "mess" left. We are very pleased 😀 Competitive pricing and first class communication. Good banter too! 😂 We will get them back in the future for other work Would recommend Gas Geeks 100% without hesitation 👍🏻
Alessia Raniolo
15 June 2023
Had to do a bit of renovation in the house and also changing boiler. The guys were nice and explained everything they did and what we needed to do in the future for maintenance. Recommend them!
Gas geeks are amazingly helpful & reliable. I have used them for my home & also for my rental accomodation. Declan is very efficient & gets the job done without any stress to the customer. Couldn't reccomend enough. 👍🏽
Benjamin Kulcsar
12 June 2023
Great overall experience. Good communication from the beginning till the end, efficient work, great price. Highly recommended!
Great service from start to finish. Great communication and professional. We will be contacting this company in future.
Looking for boiler repair and service in Cumbernauld doesn't have to be difficult. You can trust GasGeeks. #SeekTheGeek
Expert Boiler Repair and Service in Cumbernauld & Surrounding Areas
Looking for boiler repair in Cumbernauld? When it comes to keeping your home warm and comfortable, a properly functioning boiler is essential. In Cumbernauld, residents rely on GasGeeks Plumbing and Heating for their boiler repair needs. With their expertise and commitment to excellent service, you can trust GasGeeks with your boiler repair in Cumbernauld.
Boilers are complex systems that require regular maintenance and occasional repairs to ensure they operate efficiently and safely. GasGeeks Plumbing and Heating understands the importance of a functioning boiler when you need boiler repair Cumbernauld services, especially during the cold winter months. Their team of highly skilled and certified technicians is equipped with the knowledge and experience to handle a wide range of boiler repair issues.
Local Boiler Repair in Cumbernauld
Looking for boiler repair in Cumbernauld? Whether you're experiencing a complete breakdown, a drop in efficiency, strange noises, or any other boiler-related problem, GasGeeks is ready to assist you. They offer prompt and reliable boiler repair services, aiming to restore your system to its optimal performance quickly. With their attention to detail and commitment to quality workmanship, you can trust GasGeeks to get the job done right the first time.
GasGeeks Plumbing and Heating takes pride in their customer-centric approach. They understand that boiler issues in Cumbernauld can be disruptive and stressful, which is why they strive to provide hassle-free services. From the moment you contact them, their friendly and knowledgeable staff will guide you through the repair process, answering any questions you may have along the way.
What sets GasGeeks apart is their dedication to transparency and fair pricing. They believe in upfront and honest communication, ensuring you are fully aware of the scope of work and associated costs before any repairs are undertaken. GasGeeks aims to provide cost-effective solutions without compromising on quality or safety
Furthermore, GasGeeks Plumbing and Heating is committed to the highest standards of safety when carrying out boiler repairs in Cumbernauld. All their technicians are Gas Safe registered, meaning they have the necessary qualifications and expertise to work on gas appliances, including gas boiler repair. You can have peace of mind knowing that your boiler repair will be carried out in compliance with industry regulations and best practices.
In addition to their boiler repair services, GasGeeks also offers boiler installation, maintenance, and servicing in Cumbernauld. They understand that prevention is key to avoiding costly breakdowns, and they encourage regular maintenance to keep your boiler running smoothly throughout the year.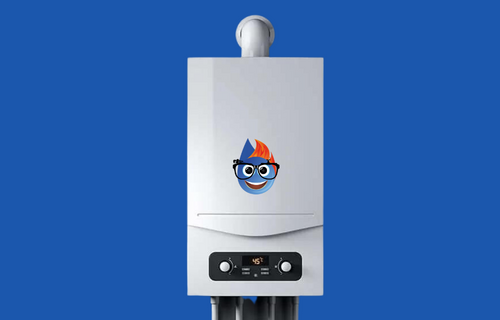 At GasGeeks Plumbing & Heating we believe in three key values…